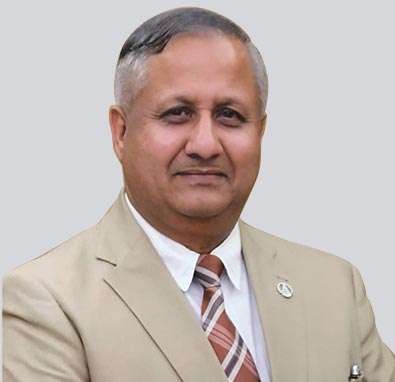 DR. J. S. SHARMA
Dr. J.S. Sharma has nearly five decades of professional experience and specializes in environmental pollution prevention and control. He served as Group General Manager - Head Environment, ONGC, till June 2018.
Dr. Sharma completed Post-Doctoral Studies on Global Environmental Issues (1992-93) as an STA Fellow at Japan Research Development Corporation (JRDC), METI, Govt. of Japan.
Dr. Sharma worked at Imperial College, London, and published more than 52 publications, 82 reports, and co-authored a book on "ENVIRONMENTAL MANAGEMENT IN PETROLEUM INDUSTRY" published by M/s. Willey Eastern. He is recognized as a RESOURCE PERSON in International Geo-sphere Biosphere Program (IGBP) for developing GREEN HOUSE EMISSION INVENTORIES from the Petroleum sector by Late Dr. A. P. MITRA, Bhatnagar Fellow, Ex. DG CSIR, CHAIRMAN-IGBP, and co-author of Petroleum Sector GHG inventories published by CSIR – NPL.
Dr. Sharma has been associated with numerous committees related to the environment as an Expert Member. These include the National Task Force (on the formulation of Standards), CPCB, Core Group, Central Crisis Group Alert System in the Ministry of Environment and Forests, Disaster Management Group, and the Govt. of Delhi's High Power Committee on Disaster. He had been approved by the Quality Council of India (QCI)/NABET as an EIA Coordinator and Functional area expert in four functional areas from 2014 -18. Dr Sharma is presently the President of Indian Association of Air Pollution Control, Delhi, And Co-Chairman of Environment Committee, PHD Chamber of Commerce and Industry