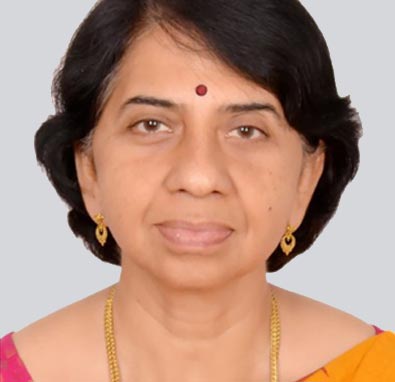 Dr. Chitra Rajagopal
A Distinguished Scientist (DS), Dr. Chitra Rajagopal held the position of Director General (Resources & Management) in the DRDO till Dec 2020. She concurrently held the post of the First Appellate Authority (FAA), DRDO, as per the RTI Act 2005. She was earlier the Director of General Systems Analysis and Modeling (SAM), during which period she also served as DG (Life Sciences).
Dr. Rajagopal received her Ph.D. from the Indian Institute of Technology, Delhi, in 1989 in the field of heat transfer. She has received several national and DRDO awards, including the DRDO Scientist of the Year Award in 2010 and the Group Technology Awards in 2007, 2009, and 2010, to name a few. She has to her credit 53 international and 51 national publications with 3088 citations for 91 papers, h-index 26 and i10-index 51.
Dr. Rajagopal has been associated with the Organisation for the Prohibition of Chemical Weapons, UN, and is a fellow/member of several prestigious international and national organizations.